Smithsonian Institution Archives audiences are actively solving mysteries surrounding Women in Science.
Over the last months, I have been privileged to learn first-hand the ways in which Smithsonian Institution Archives (SIA) is taking engagement with audiences to the next level.
By actively listening to quick-thinking audiences and continuing to expand articles about Women in Science on Wikipedia, SIA staff have been able to
identify previously unknown women in science and highlight arc-welding success,
learn more about women in research positions at the University of Chicago, and
bring attention to a record-setting pilot through the Wikipedia Did You Know? main page feature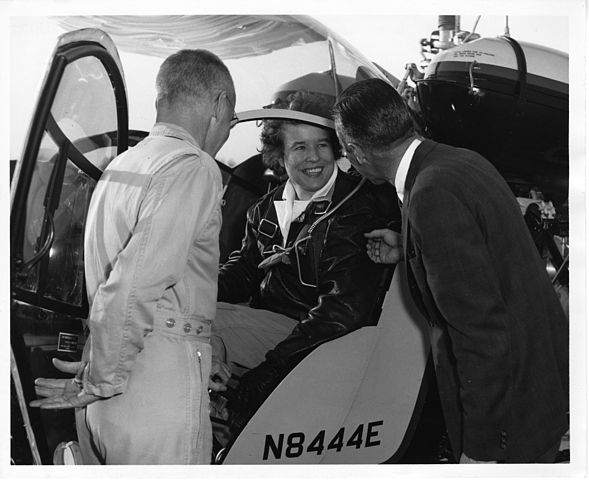 Watch for more about #Groundbreakers – women who have made massive contributions to science and technology – every Wednesday through The Bigger Picture blog and connect with SIA on Facebook for more.
These are success stories from engagement and crowdsourcing and offer interesting take-aways for sustaining collaborative activities around cultural heritage collections.
Click through to read more in my post at The Bigger Picture, Smithsonian Institution Archives' blog.

Just a glimpse at the cityscape in Quebec City…
More to follow on presenting, presiding, discussing, and developing new research ideas at the annual North American Society for the Sociology of Sport conference #NASSS13 here in Quebec City.
So far, it's been two days of dynamic conversations, aggregating interest in various topics, and making use of my very dusty French language skills.
If you're interested in fans and fan behaviors, come join us in the final session of the conference, 2:45-4:15, in the Ste-Foy Suite; many angles of participation and much chat about football (soccer) fans.
I can't wait to learn more – see you there!
Last week, Dr. Jason Farman from the University of Maryland shared his "Manifesto for Active Learning" on ProfHacker and I offered a few additions.
As Assistant Professor of American Studies and Distinguished Faculty Fellow at the University of Maryland, College Park, Farman shared the ways in which he approaches teaching groups of students from diverse backgrounds – with an equally varied set of interests and goals.
Farman's manifesto suggests learning should include
multi-modal experiences: lectures, discussion, online, IRL, visual, reading, and doing (!)
awareness of and making space for learning styles and personality types in the classroom
thinking holistically about the environments in which students live … OR the contexts that inform their opinions, behaviors, and integration of knowledge
and how they can flexibly apply what they're learning in the classroom to everyday and work experiences
integrating and encouraging use of technology – in keeping with the ways students ALREADY engage with ideas and peers in digital spaces; welcoming unfolding discussions
acknowledging and celebrating effort and growth in perspective, rather than merely "grade" performances
Below are the pieces I would add to the manifesto, which I shared in the comments section. I believe active learning also includes:
allowing and working through conflict
tracking and assessing change and progression of thought, skills, and data analysis
integrating moments of vulnerability into learning
I wrote:
Excellent snapshot of the confluence of technology, communication, and learning styles in contemporary classrooms! My additions to the manifesto are conflict, iteration to assess change/learning, and vulnerability for an engaged learning experience.
My best courses* have featured a combination of lectures, discussions, and
tutorials/practicals – but individual classes in which I could flesh out, then moderate opposing perspectives (disagreements) have been most productive. Working through conflict allowed us to highlight some of the key points and cultural values we've attached to the topics; we can problematize these perspectives as a group, as well, meaning we can unpack them in detail. I also used mid-class flash debates or polling to allow students to hash out their views as they are integrating theory.
I often think of our classroom experiences as akin to ritual (we come together regularly, we perform certain tasks, we confront myths and beliefs, we emerge "changed"). We can couple that collective experience with the individual processes of change in perspectives that may occur over a term. Tracking particular perspectives offered moments of best engagement: one reason I love teaching introductory Anthropology and Sociology courses and seeing critical lenses calibrated in discussion! I've used documenting opinions early in a course and then re-evaluating them at the middle and end to see whether and where our thinking as a group and individuals has moved. Bringing a similar approach with more rapid intervals could actively demonstrate engagement with course
content and open opportunities to wider applications (i.e. capturing lessons from media discourse, history, sport, entertainment, etc), as well.
Finally, I've seen vulnerability (though hard to quantify!) impact planned lessons and the import of class experiences in many ways. The students willing to offer a "less than right" opinion or admit they may not have considered their perspective fully often triggered nuanced discussion. Vulnerability seems to offer chances to capture powerful learning moments and discover gaps in knowledge through discussion, often something I need to address as a teacher-researcher (and lifelong student!), and interrogate my own existing views. Thanks for sharing your manifesto!
*"best" based on regular attendance, student evaluations, and student performance
Do you have any experiences or opinions about active learning – either as a lecturer and teacher or as a student? Let me know in the comments or join in the discussion at ProfHacker – and get more "tips about teaching, technology, and productivity" while exploring the challenges of working in contemporary academic environments. Discover more of Farman's work at his website – including his syllabi – or @farman on Twitter.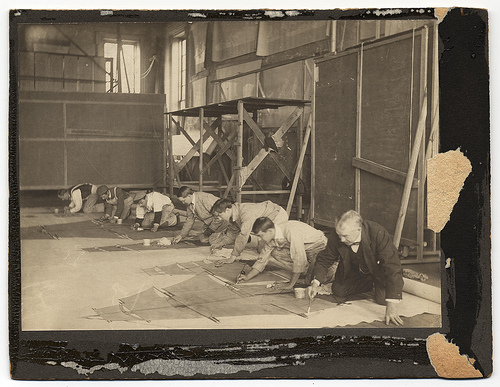 Sharing opportunities to engage with Smithsonian collections and distribute knowledge during the U.S. government shutdown which closed to the public all federal institutions including the Smithsonian Institution and its facilities
On Tuesday, with the shutdown of the U.S. government, many of the greatest FREE opportunities to experience science, art, culture, and technology have CLOSED indefinitely. An extremely simplified version of events: without federal funding, the Smithsonian Institution buildings must close, services end, and federal staff face furlough. It should be noted that many national parks and other locations that share cultural heritage stories are also closed to visitors.
The Smithsonian's current slogan is "seriously amazing" and it could not be more accurate as a description of the breadth and depth of events, research, and access to information. As with many large-scale institutions, there are controversies and gaps in representation – though work continues to address these issues while improving access to physical and digital Smithsonian Institution collections.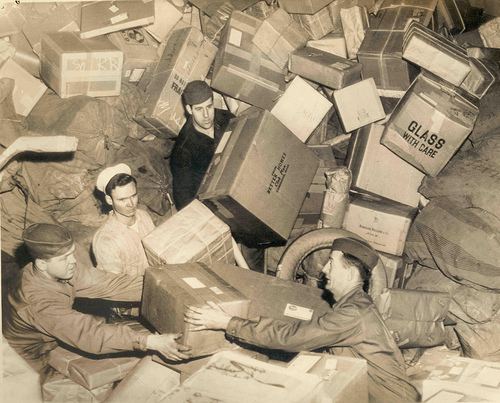 In my fieldwork, most apparent in each exchange with staff, volunteers, and researchers in different units: every unit is engaged in passionate pursuit of its goals and energetically seeking to engage with its audience(s). These folks are advocates for learning and clearly agree on:
the primacy of the distribution of knowledge
the need to craft better and more dynamic experiences in person and remotely through digital spaces
their desire to collaborate and share their enthusiasm for their work and
the need to make collections more widely available (find ways around restrictions)
With such passionate stewards, it seems such a misfortune for visitors to Washington, D.C. (and NYC and affiliate locations) that opportunities for learning and exploration are not available…
Or are they?? The doors may be locked and lights turned off, but all this knowledge cannot be contained by physical barriers!
BARRIERS OR NOT: GET BUSY!
In the interim of government shutdown, let's explore ways you can engage with Smithsonian Institution collections and materials, whether hosted by SI or other digital repositories.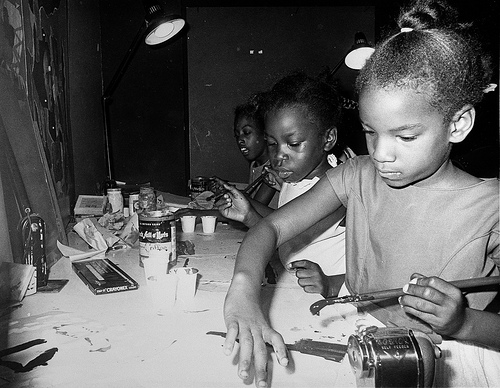 There are still plenty of opportunities to transcribe and review content at the Smithsonian Digital Volunteers Transcription Center – try your hand transcribing Carl Heinrich's fieldnotes on butterflies or tackle John Reed Swanton's detailed English-Alabama and Alabama-English vocabulary cards. You'll find plenty more to do at the Transcription Center, especially reviewing fellow participants' transcripts!
You can view truly astounding images on Flickr in albums and photostreams from the Smithsonian Astrophysical Observatory, Biodiversity Heritage Library (BHL), Encyclopedia of Life (EOL), and Smithsonian Institution Archives (SIA).
If you want to help develop Smithsonian Institution knowledge AND view detailed images at the same time, perhaps adding machine tags to images in the EOL and BHL Flickr albums is up your alley. Here are the instructions – you are welcome to add machine tags or even tag as you would typically do on Flickr.
You can also to participate in a data mining research sprint in early February 2014 as a part of pioneering efforts to mine Encyclopedia of Life and the Biodiversity Heritage Library – and learn more about the free access to biodiversity resources. Download the new mobile app, M-EOL, on iTunes or Google Play; earn points as you roll the dice and travel across continents, dynamically mapping relationships between different plant and animal species.
There are on-going opportunities to help build and share knowledge in Wikipedia through Smithsonian collections. Find to-do lists for several museums and archives like SIA and Archives of American Art (AAA) and get editing!
You can explore Freer-Sackler Asian art exhibitions through their website or explore selections hosted by the Google Cultural Institute. Find more details about collections on view and held by the Cooper-Hewitt, National Design Museum and the Hirshhorn Museum and Sculpture Garden – there are so many pieces to admire (and analyze) in these listings!
Want to learn more about what's happening in related spaces? Check out the weekly round-ups and Link Love posts at the blogs of different units, including Smithsonian Institution Archives Bigger Picture blog.
Education and outreach sites including the Smithsonian Latino Center and the apps and Google+ hangouts hosted by the Smithsonian Asian Pacific American Center have regional, national, and cultural foci on intersections and daily experiences.
If you've got a head for researching more, consider exploring archives and collections with finding aids at the Archives of American Art, Smithsonian Institution Archives, the National Anthropological Archives (an AMAZING series of collections!), Anacostia Community Museum, and the Archives Center at the National Museum of American History.
You can also see rich interrelated content from Smithsonian on Tumblr – this is a fantastic chance to develop those webs of knowledge through relationships of cultural heritage, scientific, and artistic content. Check out Smithsonian, Archives of American Art, Smithsonian Libraries, and the Smithsonian Latino Virtual Museum.
While the #shutdown is on-going, Smithsonian social media will not be populated with new information; now is the time to catch up on what you've missed!
Connect with Smithsonian Institution museums, archives, galleries and libraries here – from each unit's presence on Facebook, Pinterest, Twitter, YouTube, and Instagram, and more. Keep up-to-date with any announcements or changes to open status at the the main Smithsonian Facebook page and @smithsonian on Twitter.
That's merely a drop in the bucket of Smithsonian digital activities – there are so many opportunities to learn AND share the knowledge you've developed. If you have other suggestions for this list, such as a favorite app or Smithsonian online activity, please share your thoughts in the comments!
**Featured image for this post of Francis Davis Millet (1846-1912) at work in his studio, courtesy Archives of American Art